Violent Anti-Trump Protesters Clash with Police Outside DeploraBall Event
Blog
Violent Anti-Trump Protesters Clash with Police Outside DeploraBall Event
A mob of violent anti-Trump protesters has begun clashing with police and the attendees of a pro-Trump event. Thursday night, hours before Trump will be sworn into office, thousands of protestors gathered to flood the streets of Washington, DC during a Trump inauguration party, called the "DeploraBall," held at the National Press Club.
The protest, however, turned violent as the protesters began physically resisting the police officers' attempts to clear the walkway.
Police fired tear gas and pepper spray grenades in self-defense, after protesters threw things at officers such as water balloons, signs, and at one moment, a bike according to RT's Alexander Rubinstein.
A small group of protestors wearing masks were caught setting things on fire in the streets, and another fire was set in a trash can, as well. A different group projected phrases such as "Bragging about Grabbing a Woman's Genitals" and "Impeach the Predatory President" onto the side of the building.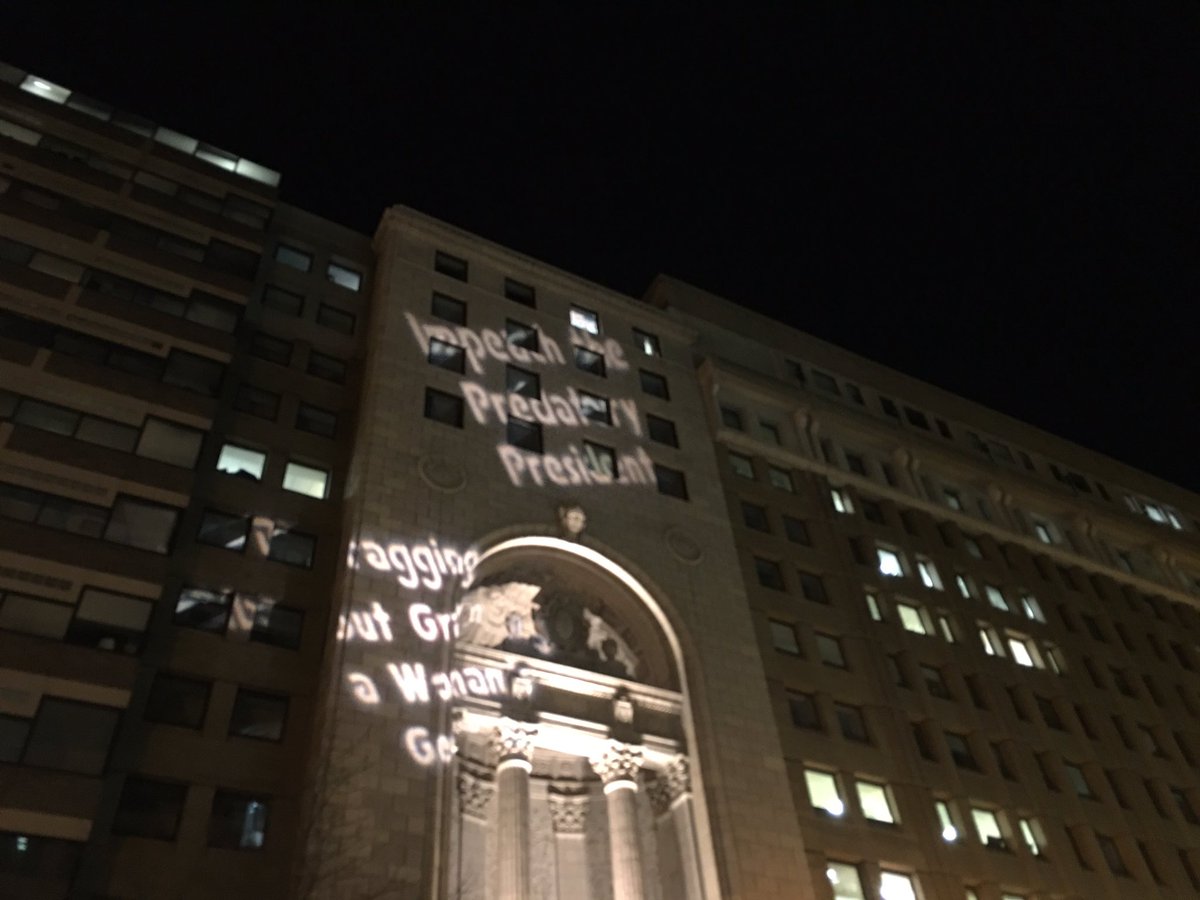 And in another video, protesters are seen throwing bottles and shouting "Nazi scum" to the attendees of the event, and shouting to police they're "protecting fascists."
People leaving Deploraball have water bottles thrown at them and followed by people shouting "Nazi Scum." pic.twitter.com/x2SLvDeq8h

January 20, 2017
The event called the "DeploraBall" comes from Hillary Clinton's phrase "baskets of deplorables," used to describe Donald Trump supporters. The event was organized at the National Press Club building to celebrate the presidential inauguration of Donald Trump.
This is day one, in a series of planned protests to Trump. Check back for updates as more information continues to unfold.
Written by Christian Montoya
0 Responses
leave a reply
login to reply to thread